President Obama Honors 2010 National Teacher of the Year
The White House
Snooze or a Win!!!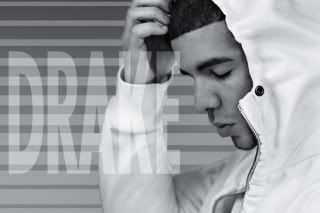 I woke up this morning and found out Drake leaked his second single off his Thank Me Later in the middle of the night...man this boy, first the ustream that I missed and now this, smh.
DOWNLOAD:
Drake – Find Your Love (prod. Kanye West)
Drake & Birdman talk about shooting the video for "Find Your Love" in Jamaica…
DJ Premier speaking on Guru
Swizz Beatz Launching High-End Leather Jacket Line
Last week he leaked images of his high-end leather jackets that willl be released this fall.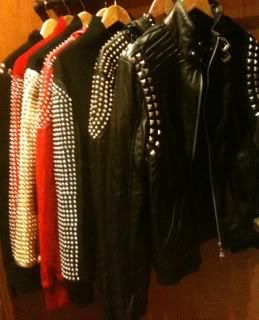 No word on whether this will be a Christian Louboutin collabo, but they studs are very similar.
Spotted on:
SoJones
JR WRITER New Mixtape -- Still Standing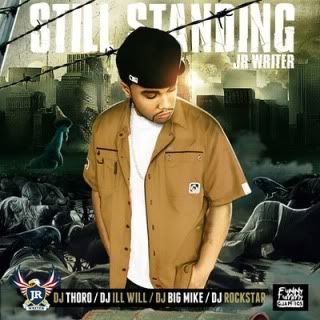 Track List:
1. Intro
2. Back At It
3. Salute
4. Spazz
5. Grind Grizzly
6. 60 Bars Of Torcher
7. Make It Hot
8. Nigga Wit A Gun
9. Man On Fire
10. They Know Feat. Drag-On
11. Live From D.R.
12. G.O.A.T. Feat. Cassidy
13. Stupid Wild (Freestyle)
14. Win Freestyle
15. Money Money Money Feat. Fred Money
16. Stop It 5 (Freestyle)
17. Maday
18. I Am High
19. Double O
20. I Do
21. Beast Mode Feat. Promise
22. Welcome to My Life Feat. 40 Cal
23. I Dont Give A Fuck Feat. Fred Money
24. ThundaByrdz (Freestyle)
25. What I Do
DOWNLOAD:
JR Writer - Still Standing Mixtape
Source:
Mixfeed
LISTEN "Young Jeezy - Greatest Trapper Alive"
Eminem - Not Afraid (prod. Boi-1da)
I'm not a huge fan of Eminem but his new single
"Not Afraid"
off of hhis
From Recovery
album, I'm feelin it... and the catch is...he's singing also. Its solid track. Two Thumbs up from me.
DOWNLOAD:
Eminem - Not Afraid (prod. Boi-1da)
You can also read the reviews from the Top Bloggers via
Complex