Jessica doesn't brush teeth every day = FAIL and disgusting!!!
She will be a guest on Ellen this afternoon.
Jess shared,
"My teeth are so white and I don't like them to feel too slippery, but I do use Listerine and I do floss every day. But, I don't brush them every day."

"I'll use a shirt or something," Jess continued. "I know it's gross but I always have fresh breath. It's really weird, but I have great breath."
Weird
, I might add, anywho... on to the next one.
Sandra Bullock files for Divorce and Adopt Child
Sandra Bullock has filed for divorce from Jesse James and is the proud mother of an adopted baby boy! He's so adorable. Most Def will be a star☆
And congratulations to Rihanna on being named one of the "World's Most Beautiful" in People Magazine.
Anyone in Paris??? According to
casting.fr
yesterday they were looking for 10 beautiful, sexy, and glamorous girls for Rihanna's "Te Amo" music video, which is said be shot in Paris, on April 29. They will pay 200-300€ for each girl. I read somewhere that Fatima will do the choregraphy but who knows...
Mother's Day Is Aroud The Corner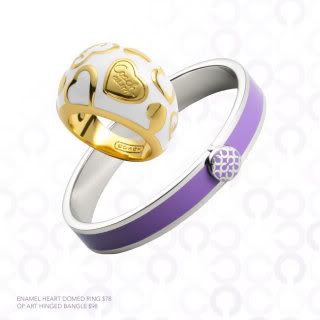 I would like this pretty
Coach
Enamel Heart Domed Ring ($78) and OP Art Hinged Bangle ($98) *hint hint*
Maliah Michele is gettin her shine on and expressing her feelings about her boo boo Drake and calls him "inspirational"
You can listen to the audio on
Miss Info's Page
So what's up with
Stacey Dash?
She is starring in The Game's in his new vid "Shake" and also on Rick Ross' leading lady in his video.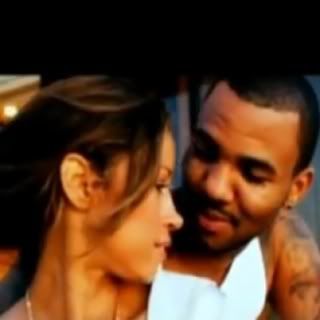 Christina Aguilera Dances In Her Lingerie — At Church!
(snippet)
Robert of Day26 announced he's Gay?! WoW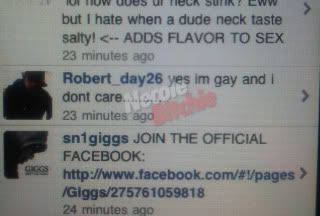 Spotted on
Necole Bitchie