Happy Hump Day!!!
So last night, the full version of "Ride" by Ciara has surfaced the internet. This song features Ludacris and is the first single from her upcoming album, Basic Instinct.
DOWNLOAD FOR YOUR LISTENING PLEASURE RIDE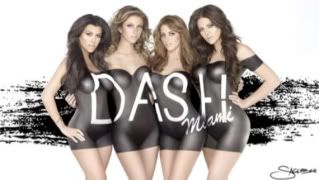 khloekardashian.celebuzz.com:
Khloe wrote:
It literally took ALL day to get airbrushed but it was so worth it. We also got two new dash dolls, Jessica and Katy, and we absolutely love them! Our airbrushing adventures were captured on camera so you can catch it all in an brand spanking new episode of Kourtney and Khloé Take Miami. WOOOHOOOOOOO so excited!!!
Download Mixtape Free
|
LiveMixtapes.com Mixtape Player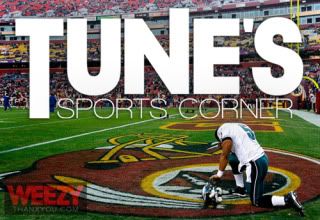 @mackmaine
tweeted
@Liltunechi
new post 'Tune's Sports on
weezythanxyou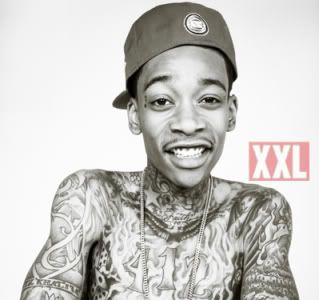 DOWNLOAD:
Wiz Khalifa's Kush & Orange Juice
Eye Candy: Matt Kemp in GQ magazine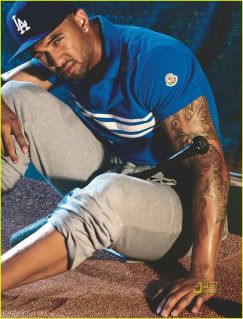 The 25-year-old center fielder batted talks about his career, his hometown, his girlfriend "Friend" Rihanna, and his addictions to Lanvin shoes.
Check out the Sweet Chocolate Cutie on GQ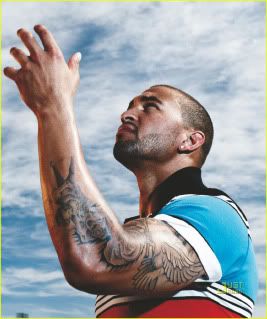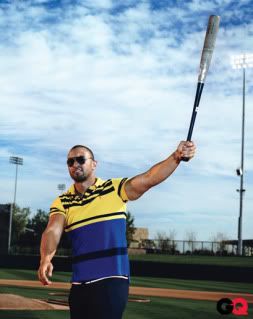 Images via GQ and JustJared
Glee Gets Glam Fashion: glamour.com
Rap-Up have 10 Questions for Teairra Mari
The 22 year-old Detroit native talks about her position as Rn'B artist,her big screen appearance in Lottery Ticket starring Bow Wow and Ice Cube, family troubles, and her upcoming album.
1. Soulja Boy appeared in your video for "Sponsor." Did you have any off-screen chemistry with him?




We're definitely friends. Just friends. But that's chemistry. He acts like a gentleman though.






2. What do you have to say to those who think "Sponsor" glorifies gold diggers?




Well, the video was my response. But in words, my response is that a "sponsor" is whoever is dishing your money out. For some people, that could be their man, their sugar daddy, whatever you want to call it. For some people it may be their woman, their sugar mama. For some people it may be their job, their parents. Whoever you're getting supported by, that's your "sponsor." Mine is Warner Bros. [Records]. It's not a gold digger thing. But gold diggers I'm sure will love [the song]. The way the song is written, it's very sarcastic. So it's like he must be a baller, doctor, rapper, I don't even care, just as long as he don't say bye. It's just really fun.






3. Do you have a favorite song on the album?




There's a song called "Lucky" that I love. Jackpot Music produced that. It's just talking about being in a relationship or maybe even just a friendship. And you're telling the guy, like, he's doing a good job so keep it up and we might get down. So if you keep this up, you might get lucky. That's just me on that record. And "Emergency" is one of my favorites. It's about being in a toxic relationship where you're like, ugh, somebody call the emergency room. I know I'm not supposed to be here and I fell again. A lot of the songs have been put out there. We have collaborations with Pleasure P, Nicki Minaj, Flo Rida, Rick Ross, and of course, Soulja Boy and Gucci Mane. Then there's producers like Jackpot Music, The Runners, who did "Cause a Scene," and then Nefu, Oak, Zeke and LRoc, who did "Sponsor," and I wrote with Rico Love and used a lot of his in-house producers.






4. Did you utilize a friendship with Nicki Minaj to get her on "Automatic"?




I called [Lil] Wayne and I asked him to give me her info because I wanted to get her on the record. He sent me her info. I hit her up and she was like, "Send me the record, I'm in the studio now." She sent it back so fast, that night.






5. You're from Detroit but you reside in L.A. What was your last experience like when visiting your hometown?




It was fun. My grandmother just moved into a new home. We were helping her decorate and all that stuff. She was happy and glowing. She cooked dinner. It was very family oriented. And of course, I worked while I was out there. I was promoting the single, doing performances.






6. You're doing a mixtape with DJ Drama. Why did you choose to work with him?




Actually, DJ Drama chose me. He said he was doing an R&B mixtape, he had just done one with Chris Brown. He normally does hip-hop music. He was like, "I want you to be the first female I use for my R&B mixtape." So I agreed. DJ Drama does the biggest mixtapes. He charges people to do them. With this mixtape, first I did a remix to [Usher's] "Daddy's Home" and another one to Waka Flocka's [song "O Let's Do It"], but I was like, I'm just gonna do newer stuff 'cause by the time the mixtape comes out that'll be kinda old. It's going to be remixes of songs that are out or maybe even throwback songs. I might do some old-school R&B songs. There's no title yet. I've been contemplating a few titles in my head. We'll be working on this ASAP, probably in the next three to four weeks.






7. Since you once worked with Jay-Z, what advice would you give to Roc Nation's new artists, Bridget Kelly and Alexis Jordan?




Just new artists in general, keep good people around you and make sure you're on top of your business.






8. What are some of the pet peeves that you have about the music business?




The phoniness. The fraudulent people. How people are so fickle—one minute they're here, the next minute they're there. And not even just the artists or anything, [it's] the people around, the "yes men." Those people get under my skin.






9. You've been working as an artist for several years now. What do you consider to be one of the greater accomplishments of your career?




Hmm, I'm like such a spiritual freak that my biggest accomplishment is my happiness. Just finding peace with myself and being comfortable in my own shoes. That's my greatest accomplishment. I love to preach that to people because I see so many people down and out, in ruts. Everybody goes through it, every day. I like to tell people that it's your choice.






10. Singers like Keyshia Cole and Christina Milian have recently given birth. Has having children ever crossed your mind?




Definitely in the future. Not now, hell no. I'm not ready. I don't have no patience. But I always used to say if I had daughters, I would name them Melody and Harmony.






Teairra Mari's sophomore album At That Point is due June 29, featuring the singles "Cause a Scene" and "Sponsor."




Rap-Up
So, the other night me and my love watched "Why DiD I Get Married, TOO" I must say I really loved it!!! But the question is, after ending a relationship or grief over a lost love, how long should a person wait before starting a new one? Patrica (Janet Jackson) decided to meet this "new" fella after a year...
Quote Of The Day
"I guess everyone has their reasons for keeping people away, an instinct to protect yourself from getting hurt. It's part of human nature."
Drake, Eyes on Me [Cover Story Excerpt, Plus Photos]: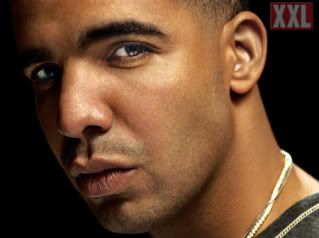 Drizzy Drake from the XXL May 2010 Magazine which hits newsstands nationwide April 20
What are your thoughts on this cover?






It's great to me. I've never done XXL, so it's exciting. And to be doing it with Nicki, man, that's my dog. That's more than my dog. That's, like, we have the most interesting relationship, 'cause it's so multilayered. That's my co-worker, my peer, my family. But, at the same time, on any given day, she's, like, the love of my life… Nicki's a very intriguing character. To be doing it with her is great, man.






So since the success of your mixtape So Far Gone you've become rap's golden child. Has it been hard getting your debut together, to live up to that hype?






Not hard. If you're not struggling, then there's something wrong. If it was effortless, then I'd be scared. If I was like, "Yeah, this is it, this is the one." I'm still listening to it, and I'm like, "Man, I don't know, it could be better." But that's just me. That's just the artist in myself competing with myself. And now it's so crazy, because, to be in the industry, a lot of people start playing you their music. You start hearing other people's hits and sound, and you start thinking, Wow, okay, this is all the music that's coming out this year. And you start thinking about yourself fitting into that, you know? Like, last year, other than Blueprint 3, it was a pretty dry year for hip-hop, as far as, like, the legends. But this year it's way different. You know, you've got OutKast rumored to be coming out.





Do you know something we don't?






I don't. I just read what I read. Even from, like, [Santogold] is coming out again, MGMT. You've got Jeezy. You've got T.I. Carter IV's gonna drop as soon as Wayne gets out. So it's a great year for music. But when you're in it, you also start thinking about, Well, I can't get lost in that. And I make R&B, and hip-hop, so I'm not only thinking about the rappers—I'm thinking about the Dreams, the MGMTs, just great music on a whole. That's the best part about it, because that's what makes my music better and pushes me to keep working on it, as opposed to just being, like, "Okay, it's done." I wasn't confident when I dropped So Far Gone, neither. I thought I had made the biggest mistake of my life.






Really?






Yeah, 'cause I started the mixtape off with an R&B song about women that were lost in the world. It was a risk. I mean, we knew it meant something to us, but we also sat there, like, "Man, are people going to accept this? A rapper that's singing?" And I'm not just doing melodies, I'm singing. Same with this album—I'm singing. And I even went further. I explored music on So Far Gone. I was taking other people's music and revamping it. I can't do that on an album. I love that genre of music. It sparks something in me when




I use soundscapes or write like that. So now I've crafted my own interpretations on that that apply to my life, and I'm just wondering, Are those going to work now? 'Cause it's just me. It's my shit. So it's a lot of unknowns on this album.





Sometimes I'll have been up all night thinking about it, and then I finally get to the studio, listen to it front to back, and I'm like, "Man, this is a good record. It's a great first record." And it's so crazy, too, because people are always telling me—oh, you know, like, the Kanyes, and the Jays, and the Jeezys, they put me, like, for some reason, over there, like my album is gonna be competing with those people. And I don't know if it's just what they assume soundwise, like, maybe it'll sound that big and be in the category, but really, for the new artists that just put out a mixtape and are working on their first album, I mean, just those guys, the new class, that's really where I'm at. I really only put out a mixtape, and this is my first album. And just, like, [Kid] Cudi or a Wale, J. Cole—time-line-wise, that's where I am. —
I found an interesting piece on "The 25 Best Vintage Stores in America" by GQ for the fellas. Here are some stores I ppicked out of 25 Vintage Stores
For vintage menswear there is a Factory out in Los Angeles, CA Misterfreedom
This next one is actually a local vintage store where I reside☺ "House of Grunge" redlightclothingexchange located on 3590 SE Hawthorne Blvd., Portland, OR.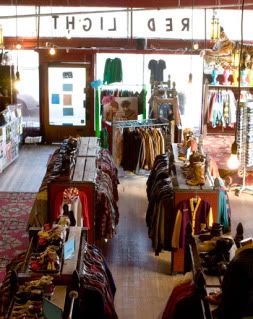 Venus and Mars
Stefan's Vintage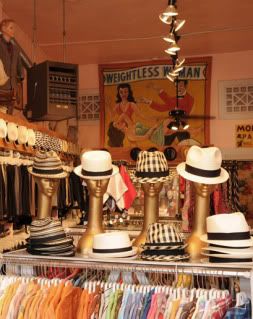 Wasteland
660 Haight St., San Francisco, CA
Leopard Lounge Clothing Exchange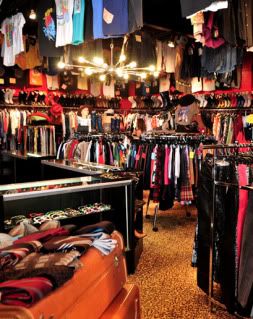 1637 Westheimer Rd., Houston, TX
Lada Gaga's message: "I love small monster, Tokyo Love." Lady G also had the same sentiment applied to her arm in katakana script.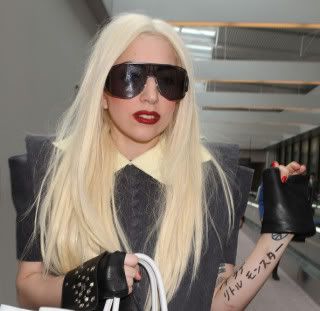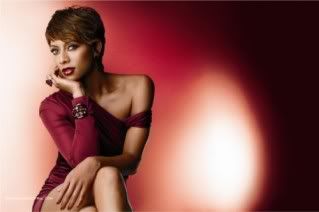 Keri Hilson has been chosen as the new face of cosmetics giant, Avon. The singer/songwriter official statement:
"I'm really careful. I don't want to be affiliated with too many brands. It's got to make sense, and it makes sense [with Avon.] I love fragrance. I love beauty. I love to teach women that they should feel confident and feel good about themselves for themselves."