ANTM Series Premiere Wednesday, Sept. 9 8/7central
America's Next Top Model -Cycle 13- is strictly for the petities–5′7 and under.
These are my picks for the "Potiental Winner and Runner Ups"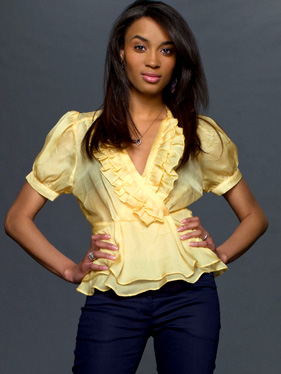 My #1 pick is
"Ashley"
Age: 22
Occupation: Artist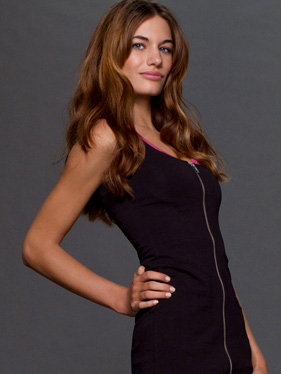 #2
"Kara"
Age: 19
Occupation: Student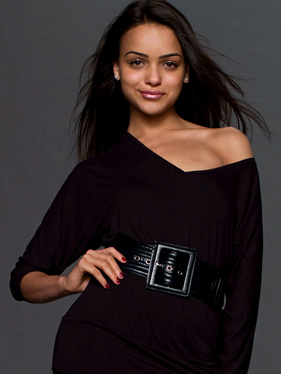 #3
"Lisa"
Age: 19
Occupation: Student
SOURCE:
"CW ANTM CAST"
I can't wait to watch this cycle...should be interesting. and btw my 4th pick would be Lulu.
ON THE FLIP SIDE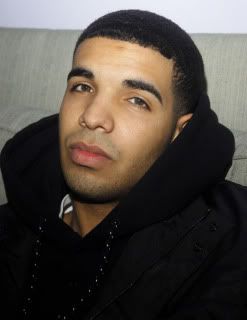 In June, Drake signed with Universal Republic after months of being courted by every major label and received over a million dollars for his highly publicized deal. Well now Drake revealed as Universal Motown Artist.
According to XXL, on his past interview, he said... "I went through Universal Republic because I don't fuck with Motown, at All."
The twist is he signed to Republic, while Motown is distributing the album. In addition he don't play well with Sylvia Rhone, the president of Motown Records and the executive vice president of Universal Records. And she also threatened Drizzy with legal action if he went to another label and rumor has it Rhone is seeking to take "full credit that involves with Drake."
He also said...
"I respect the fact that Wayne put me in this position, but as an artist I have to do my own thing at this point. I'm not sure if that's gonna be a struggle in the next couple of month, to set myself apart. I don't want it to feel like a disrespectful thing, but I know it's a bridge that I'm going to cross as far as becoming my own person."
One thing for sure, Universal's source tells Billboard that Drake's deal with Republic was NEVER finalized, and the MOVE with Motown was a last minute decision.
hmm it sounds messy and the fact Drake is going through unfortunate label experience, but, on the other hand, one can learn from one's mistakes.
So will he lose his fans? or will people consider Drake fake? Yll decide
SOURCE: XXL
Mario – Thinkin' About You (Feat. Ace Hood) produced by The Runners
HOT song!
Lil Wil have a track called "Dope Boi Fresh" off The Interview Mixtape
Kendra Wilkinson Expecting Son With Hank Baskett
JENNIFER LOPEZ COVERS INSTYLE MAGAZINE SEPTEMBER 2009
Celebrating it's 15th Anniversary Special Issue (500+ pages!!!)Hot Damn!
Kerry Washington on the cover of H Magazine
The E! reality star Kourtney Kardashian revealed the identity of her baby's father on the Today show this morning. It's Scott Disick. All I can say is Eesh!
So much for the split in February, but recently reunited Kourtney said.
"He's very excited. When I found out, I was so shocked. I didn't know what to do. He was so for it and so excited from the beginning. And we're really happy," Kourtney added.
Novel Novel Novel
This song is so deep I had tears in my eyes. Listen to this hot bonus track 'Grand Finale' from his album "The Audiobiography" will release soon.
Singer/Songwriter/Rapper
LOOK OF THE DAY
Rachel McAdams in
a draped jersey design from Emilio Pucci with Louboutin pumps.
Emmy Rossum wore a Carolina Herrera jacquard sheath with Neil Lane amethyst, diamond jewelry and Jimmy Choo sandals.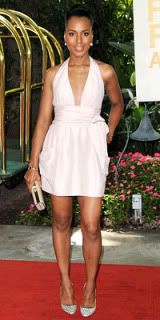 The beautiful Kerry Washington wore a snakeskin pumps and a box clutch to her blush-pink Camillia and Marc halter dress.