IT'S YOUR BOY SONGZ HAVE ANOTHER TRACK CALLED "ONE L♥♥♥VE"
Mos def this is a baby-making love track... o weeee Yuup!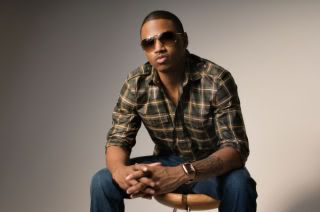 DOWNLOAD:
"One Love"
DOWNLOAD:
"Trey Songz "I Need A Girl-Remix" ft. Mase"
WELL I FINALLY ADDED CHRISHAN AS A FRIEND ON FACEBOOK AND I REALLY LIKE HIS MUSIC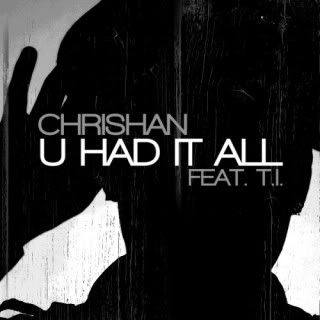 DOWNLOAD:
"Chrishan – U Had It All (Feat. T.I. -Produced by Jim Jonsin)"
Kid Cudi On The Cover Of Complex: August/September Style & Design Issue
"CLICK HERE TO READ THE FULL KID CUDI COVER STORY!"
His debut album The 'Man On The Moon' is now set for September 15, 2009.
"View his Gallery"
HOT KICKS: Jordan III True Blue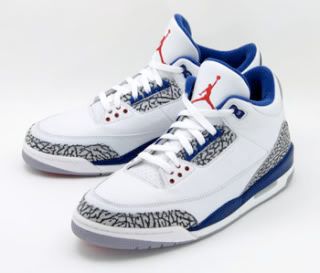 It will be hitting shelves globally on August 8th. I'm diggin' the TRUE BLUE!!!
SOURCE:
"KicksOnFire"
LET'S GET "WASTED" SO ICCCEEEEEYYYYYY!!!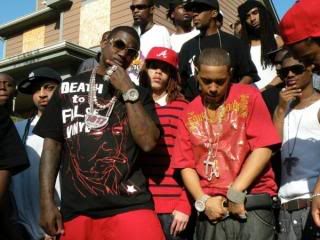 DOWNLOAD:
"Gucci Mane – Wasted (Remix) (Feat. OJ Da Juiceman)"
ANOTHER DAY FOR RIHANNA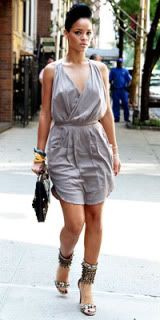 (top) She wore a minidress with Azzedine Alaia sandals, an embellished clutch and stacks of oversize bangles. Rihanna topped off a patterned purple one-piece with a straw hat and bejeweled sandals.
WOULD YOU WEAR THIS SHIRT?!!!
Well @MissKeriBaby is back in the U.S. after months of touring.
Do yll DiGG the shirt or not???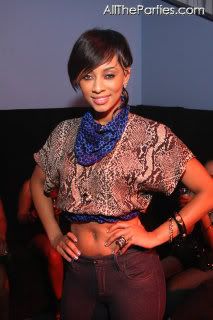 ANGELS AND DEMONS?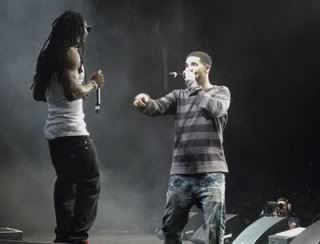 Well DrizzyDrake took the time to blog on Sunday during their AMW tour...see what the Toronto MC have to say:
re: Angels and Demons
This bottle of Opus One is low but my spirits are high my friends. I am about 2 hours away from Toronto, CA where I will be spending the next chunk of time recovering from a surgery that I now must have. I embarked on this tour with a torn ACL, MCL, and LCL and due to the events that happened the other night lord only knows what other damage I have done. On the bright side I will begin the reflecting and soul searching that its going to take to make this album and my outfit on the night I fell was crack. I will forever push myself beyond the limits despite advice and recommendations given because even with this new found success I am still the kid who wanted this more than anything in the world. Its funny when I read comments from previous fans who have lost interest because of the radio play and exposure I have. I just want to assure anyone reading that nothing has changed on my end. I refuse to get comfortable, I refuse to fall in line and follow anyone elses formulas. I still work as if So Far Gone had never dropped and I'm still trying to figure out how I'm going to gain entry to this game.
"Missing someone gets easier everyday. Because, even though it is one day further from the last time you saw each other, it is one day closer to the next time you will"
See you soon.
Drizzy
Source:
"OctobersVeryOwn"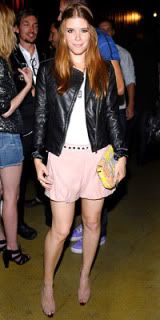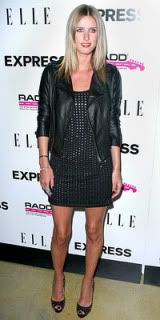 Kate Mara wore a blush-pink bubble shorts with a tee and leather motorcycle jacket from Express.
Nicky Hilton wore a zip-front leather jacket over a studded Express tank dress and added matching studded heels.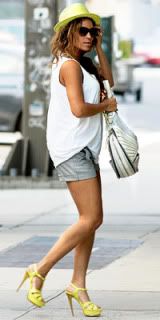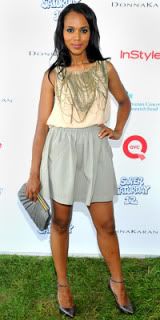 Beyonce cuffed up her shorts and tank with a neon-yellow straw hat and platforms and a pieced bag.
Kerry Washington paired a chain-embellished Malandrino top with a full-skirted mini by Whitley Kros.