Which former member of Danity Kane got her finger tatted up?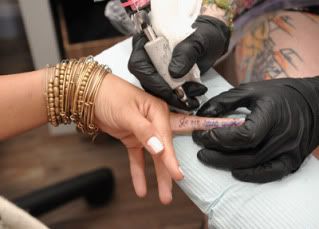 Rihanna wearing Pinkney Turner Jeans
Rihanna Daily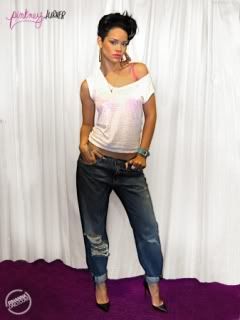 and Lil mizz sushine shaved BOTH sides of her head.
ARE
YOU
READY
FOR
THE
NEW HAIR 'DO???????
DRUMROLLLLLLL...............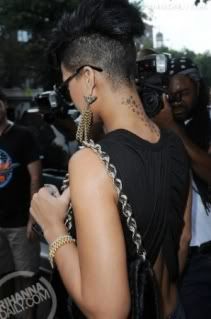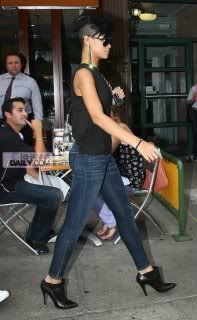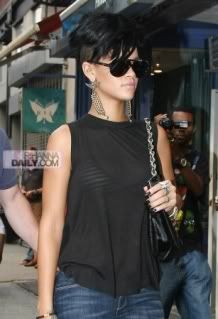 What do you think??? HOT or NOT?! Would you follow that trend?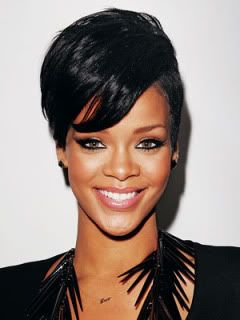 WHAT SHE WORE: A sleeveless tee and skinny jeans with a chain-bedecked bag and earrings and pointy-toe booties
But this is a beautiful pic of Rihanna and her new hair' do:
Bad girl Cassie new head design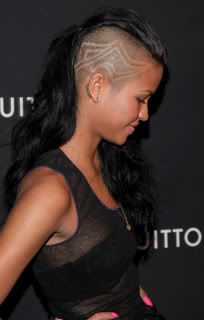 Keri Hilson IN YEllow. yll diggin the sunshine?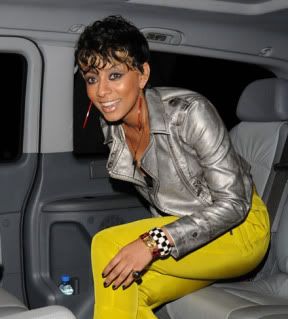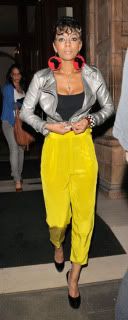 JOJO Simmons pleaded guilty to drug charges. Yesterday, the teen was sentenced to serve just one day community service for his encounter with the law... Damn just One Lousy Day!!! How will the 19year old learn????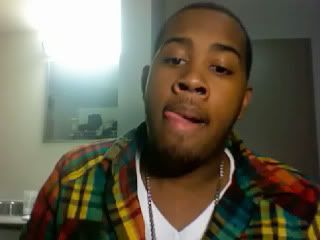 Q-Tip will publish his first book entitled "Industry Rules"
I can't wait to get my hands on his book. Mos def it will give us Q-tips's insight of fashion, reveal thoughts on entertainment business and My favorite topic love lol..
"Industry rule #4080/Record company people are shady."
"It was important to me to write a book because on the whole, I feel we could all be more literate, and as an artist, I'm always looking for ways to do something cool, different, and both light and introspective at the same time," Q-Tip said, according to allhiphop.com
Que & Dawn ...always & forever...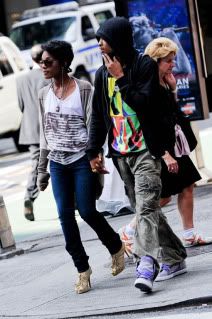 Look of the Day: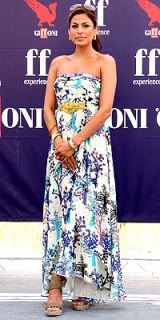 Eva Mendes
WHAT SHE WORE
A strapless maxidress with Stuart Weitzman espadrilles and Coomi hoops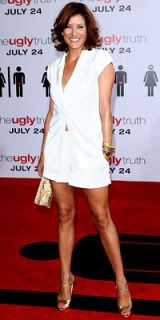 Kate Walsh: WHAT SHE WORE- She accessorized her short-sleeve shorts suit with metallic accessories, like her Moschino Cheap and Chic wedges
Molly Sims: WHAT SHE WORE-3.1 Phillip Lim tunic boho flavor with fringed Christian Louboutin sandals and gold bangles
Kelly Ripa: WHAT SHE WORE- She paired a striped pencil skirt with a navy tank and added platform sandals and a mixed chain necklace