The other night....
Damn Rihanna is everywhere! I mean from sidewalks, to club, restaurants, concerts etc... she is gettin' the Media's Full Attention!!!
In New York City yesterday.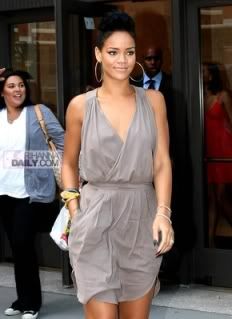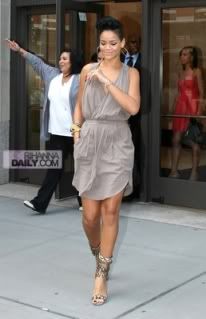 And later on that evening...
new outfit, new location.
Dining with a friend at Cipriani.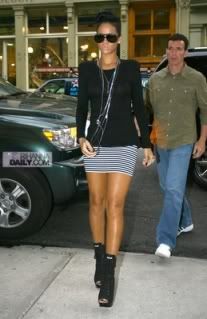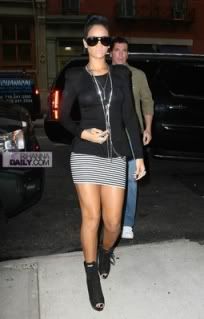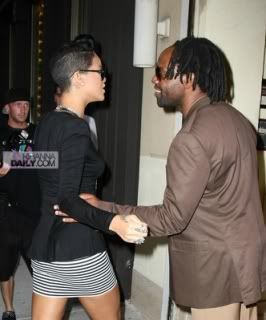 Are you sick of seeing RiRi?!!! not me!
Rihanna was at Katy Perry's concert yesterday in NYC and spotted together again ToDay!(with Sugar Factory Couture Lollipop, attended a post concert party at The Griffin yesterday night in NYC)
Cute pics!!!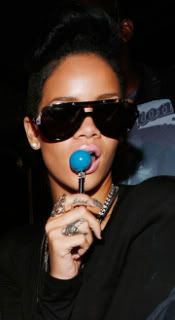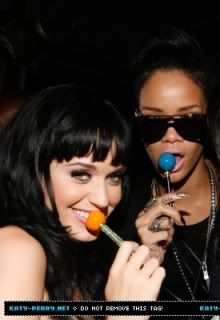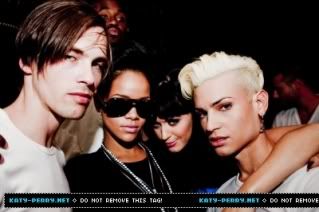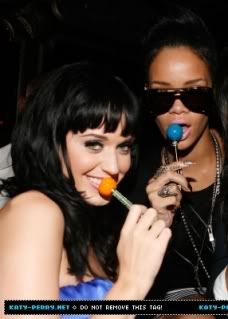 "Katypix.com"
Kristinia Debarge released her album "EXPOSED" I'm feelin this song called "It's gotta be Love♥"
Label: Island
Original Release Date: July 28, 2009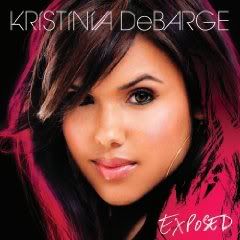 Ashley Tisdale "Guilty Pleasures"
Label: Warner Bros.
Original Release Date: July 28, 2009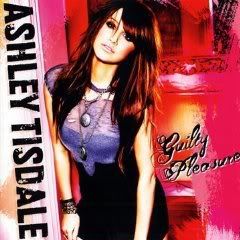 Video:
"It's Alright, It's OK"
LOOK OF THE DAY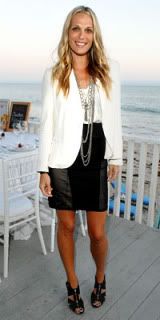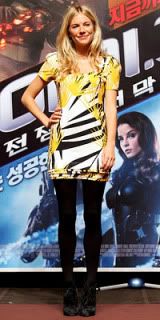 Molly Sims wore a white blazer over a blouson tank and bandage skirt, accessorized with necklaces and Sergio Rossi sandals.
Sienna Miller wore a boldly patterned Diane von Furstenberg minidress with opaque tights and suede booties.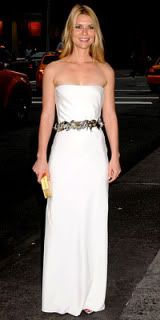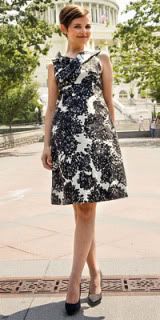 Claire Danes wore a simple strapless gown by pal Zac Posen with a metallic floral belt.
Ginnifer Goodwin wore black pumps to her floral-print Moschino shift.
I'm a lil late posting this...
Demi Lovato "Here We Go Again"
Label: Hollywood Records
Original Release Date: July 21, 2009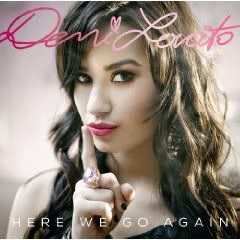 Jordin Sparks "Battlefield"
Label: Jive
Original Release Date: July 21, 2009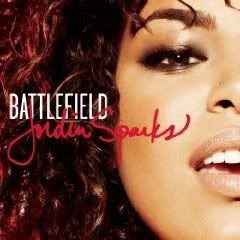 The other night, Nicki Minaj aka Barbie Bitch was spotted outside the concert (America's Most Wanted Tour) with her admirer Amber Rose. Rose first saw Nicki at making the video for Drakes' "The Best I Ever Had".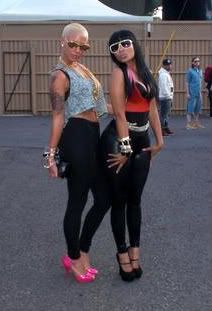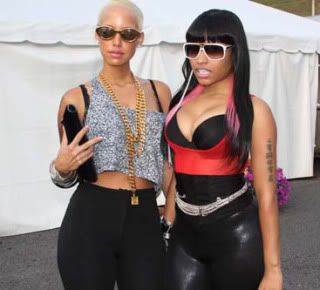 LIL WAYNE WRESTLING MACK MAINE IN A HOTEL HALLWAY
u know the girl who video taped this is white?! lol ...they say "little"
Christina Milian and The Dream attended the Grey Goose Entertainment and BET's "Rising Icons" event in NYC the other night.
Check the pics.
I'm not feelin' Christina's heels and wassup with the outfit?!well atleast @MissKeriBaby looks nice!I l♥ve her style ya diGG!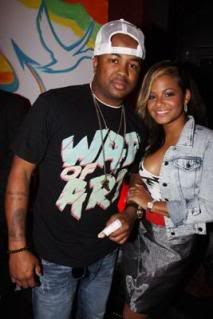 They sure are HAPPY:)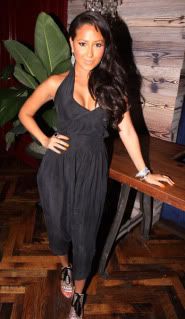 According to YBF, this is Fab's baby moms/fiance Emily. I always thought Adriene and Fab was a lil too close for comfort...I guess I'm wrong.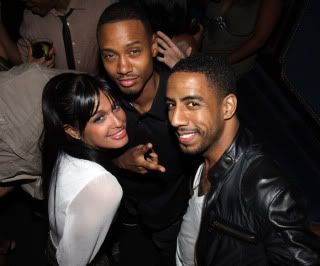 ITS WEEZY HOT NEW JOINT "MILLION DOLLAR BABY" YM YOUNG MOULA BAYBEEEEE!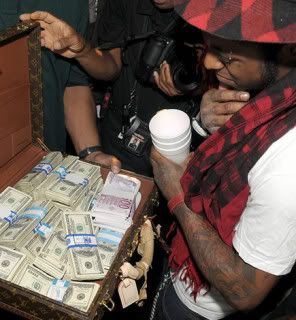 Video:
"Lil' Wayne "Million Dollar Baby" (Prod. By Just Blaze)"
OMG WTF!!! um... One of the "Real Housewives" of ATL ladies is goin' through a Mid-life crisis!!!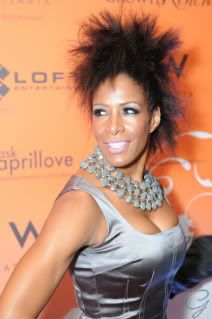 It's Sheree! DING DING DING!!! Lord have mercy! Poor boo, you didn't get a second opinion before you leave the house.
LOOK OUT TWITTERBUGZ!!!!
Warning: Tweets Is Watching!
Read this full article by Chuck "Jigsaw" Creekmur Via Hiphop.com:
"Twitter IS Watching!"