The Other Night...
WHAT'S NEW: Launching today, Talenthouse.com is a site that empowers all artists in film, fashion, art, music, and photography to create original content, collaborate with each other and become recognized by a global audience. Their mission is to celebrate an liberate all artists. You can upload your art, designs, music and etc onto your profile and it will also be linked up with Facebook, and MySpace.
GOOGLE Person of the Day: Cortez Bryant- Weezy Manager and B/F
50cent can never let me down! Dope VDO
"It's Young Moula Baby!" YM
Early this morning, I login to Twitter and hear people talking about Soulja Boys' meltdown...
Read:
"Thinkin about taking all my money and leaving. F*ck having a Million followers f*ck putting out music.. why?"
"My music dream was THE SH*T 2 years ago before I was signed. It was everything I could ever imagine. Then I get signed. this is where my dream slowly died.. these c*****z wanna criticize a ni**a. Take REAL SH*T and turn it to trash. Water down my music and my appearance and make me look like something I'm not. THESE C******S DONT KNOW WHO THE F**K I REALLY AM!!! I go to the studio make new music for my fans to enjoy and party to. They take my sh*t hate on me. Make me look ignorant in the media. It's all bullsh*t. Like WHY do I have to put up with this? because it's my dream? that sh*t died when crank that went #1"
"I know what you thinking. But SOULJA BOY its the American dream your rich I would kill to be in your shoes. thats what you THINK its all BS! They say soulja boy u changed. soulja boy u hollywood I ain't ask for this SH*T!!!!!! I want it to go back to how it was before i was signed I might be soundin crazy now.. I don't really know about alot of things these days. But I just want EveryBODY to know this sh*t. Just KNOW that i'm only 18 man… And it's only so much I can do. It's only so much I can take. If your really fans and love and support me. You would hear me out and help ya boy get thru this sh*t.. I know everybody is gonna have opinions on the things that i'm saying right now.. but there it is. I'm not perfect."
It's sad to hear what youngblood is going through & how the media needs to understand the boy is only 18years old (I think lol)...but seriously, Lil man "WORKED" hard & built his own fanbase on youtube, before labels even took interest!!! People are so cruel and have no compassion...this is a sad world we live in.
Look of the Day: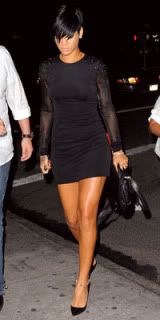 Rihanna: WHAT SHE WORE- A little black dress with grommet-studded epaulettes and sheer sleeves, accessorized with Louboutin pumps
GET READY FOR SOME UP-COMING NOISEMAKERS PRODUCING BIG ARTISTS!!!
29, Tha Bizness (Justin "Henry" Henderson & Chris "Dow Jones" Whitacre, 29
Reppin: SEATTLE
MySpace Tha Bizness
Tha Bizness BLOG
29, Xavier "Zaytoven" Dotson
Reppin: SF
MySpace Zaytoven
ZaytovenBeats.com
34, Darius "Deezle" Harrison
Reppin: N.O.
Let's step back to the BET AWARDS:
Here is Keyshia Cole's new tatt: (shoulder)"Truly Blessed. D. Gibson" Daniel Gibson is Boobie's real name...LOVE is in the AIR! She's looks very Happy:)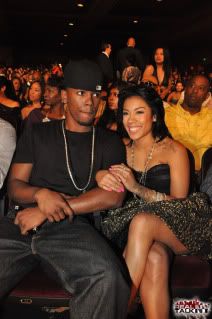 The "IT" Girl! Amber Rose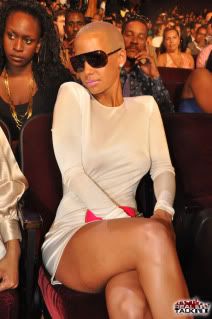 Video Vixen-turned Rapper: Angel Lola Luv