50cent introduce a new men's fragrance, called "Power"
Read the full article:
WWD.COM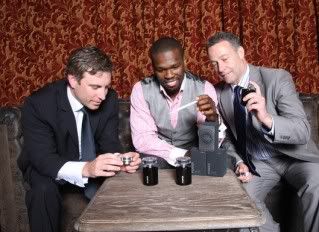 He appeared in WWD on June 8, sat down for an exclusive interview Tuesday afternoon at Manhattan club Avenue.
"It is a lot more difficult than just allowing someone to put you in front of their product," he said of the new business model he and his partners have created — a structure that is perhaps the most far-reaching and ambitious of all of the similar deals. "But I think it's the best possible way for me. Once I package myself and sell it to the public, it's pretty tough for you to find someone who can be better at being me than I am."
The other night Rihanna out and about in this cute outfit! So Fierce!!!This is my Look of the Day pic:
WHAT SHE WORE: Rihanna paired a fierce Gareth Pugh jacket with a black mini and finished the look with Louboutin heels and white leather gloves
Killer heels: GARANCE DORE'S PIERRE HARDY MESH BOOTIES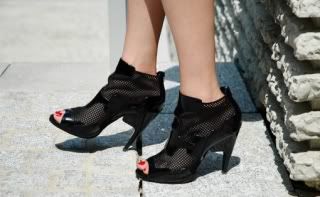 And don't forget the Essence Music Festival!!!!Celebrating their 15th Anniversity
Friday, July 3-5 in NEW ORLEANS!
Essence Music Festival
Wow, Dawn and Que show some Dominatrix side of their relationship! SMH at Que's "Dawn" tat on his abdomen...youngblood lol! Do you think they doing a lil too much?!!!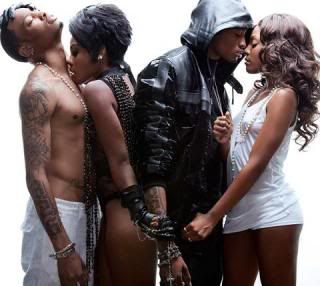 A HOT MESS!!! Solange Knowles
Beyonce and her mother Tina Knowles launch a new junior apparel label, called "Sasha Fierce for Dereon" introducing an edgier and trendier look to go with the Sasha Fierce attitude.
Macy's, Dillard's and specialty stores Jimmy Jazz and Against All Odds will have the apparel at a store near you.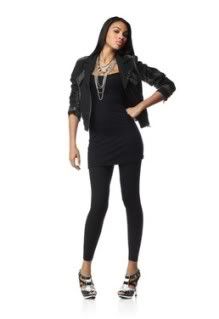 Demi Lovato