HEY AMBER ROSE!!!... UMM NOT QUITE...
Was Solange tryin' to pull a Amber Rose look?! What yll think? A Hot Mess or a trend you would follow:
I think she needs a lining too smh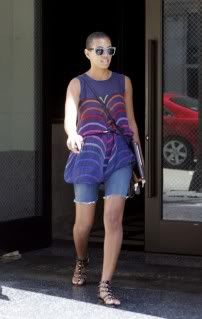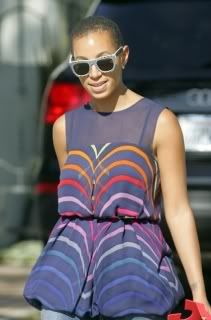 FROM RADIO SHOW TO TV SHOW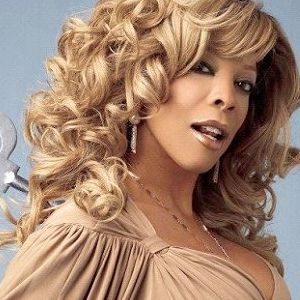 The other day, Wendy Williams announced that she will be leaving her NY radio show as of July 31st to focus more on her new television show. I'd watch the show during my lunch time where she talks little about about her show and doggin Solange new 'do.
"I want to tell all of my fans that after July 31st, I will no longer be doing a show with WBLS," she said. "I really was blessed to have a broadcast home in NY on radio for the past 7 years and I want to thank everyone who supported me. I have one of the best jobs in the world, making a difference in the lives of my fans made all the difference to me and I look forward to doing the same thing in my new role as a TV host. My hope is that you will do your best to find me on your remote so I can continue to entertain and inform you each and every day." (via The YBF)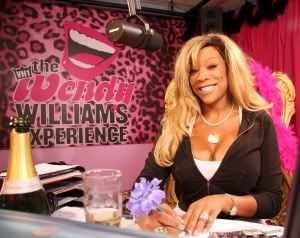 Knight Jones, son of Nas and Kelis, born on Tuesday, July 21st at 9pm. The baby weighed in at 7.8 pounds.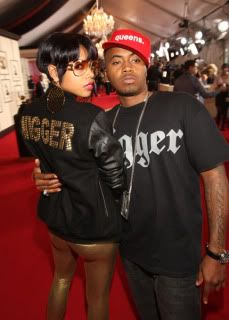 And word on websites that Judge Ordered Nas to pay $55,000 a month for child support!
SNITCHIN' AIN'T E-Z PIMPIN! OPEN LETTER FROM ALFAMEGA
Idk what Former Grand Hustle associate Cedric "Alfamega" Zellars was thinking... "An open letter to my King, T.I." spread the internet like crazy!!!Well I heard thru twitter!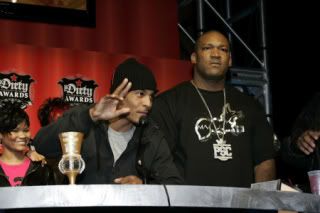 "On the real, I'm not coming to you as a disgruntled crying a**ed b*tch who's mad about being let go," Alfa wrote. "I'm coming to you as a man who is disappointed that he was publicly exiled by a friend. You've often said that you're a man of your words but hommie; you are not being true to your words...I rode for you when there was no one else there to ride for you. 24/7, I was on call for you pimp. On many occasions, I sidelined my family choosing to risk my early demise for you. With a little cheddar, you can easily employ dudes to kill for you all day every day. Conversely, try finding someone who will put their life on the line and die for you...I was the first person you called when you got into that altercation in LA with Shaka's DTP people. Without any questions, I was right there ready to go to war for you...Time after time, I defended your honor because you were my dawg; if they disrespected you, they disrespected me...Once this is published, I'm giving you a week to call me. Should you choose to not call me within that timeframe, I'll know exactly where we stand. At that point, we'll separate...Hope you come home soon pimp, keep your head up and let all the bull go. Don't worry about propaganda, people always gone talk." (
"via Down South"
)
You can also follow him on twitter @iamalfmega
What do yll think? Is he a snitch and rumors of him being a DEA informant True?!???
HITMAKER, THE DREAM ANNOUNCED HIS RETIREMENT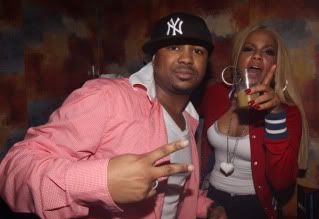 "I'm almost finished with Love King," Dream revealed in an interview. "It's the third album and my final album, actually. I'm not doing an album after that. I've accomplished what I've accomplished. I feel like I'd rather kill The-Dream than somebody else kill me. So that's the big headline there, killing The-Dream...It's over with, so nobody has to worry about 'Has he lost it,' 'When's it gonna drop,' 'Where's it at.' I'm giving you the last record 'cause I said it was the last record before you telling me which one is the last record. I'll just tell you." (via The Hip Hop Chronicle)
LOOK OF THE DAY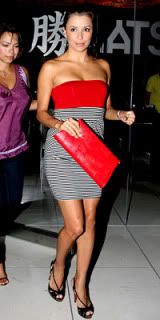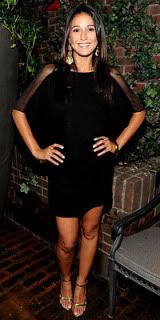 Eva Longoria Parker- WHAT SHE WORE: A strapless Fighting Eel dress, an embossed clutch and Louboutin heels.
Emmanuelle Chriqui- WHAT SHE WORE: A dolman-sleeved dress with chandelier earrings, a chunky bangle and gold sandals.