GUCCI MANE IS THE NEW KING OF THE SOUTH!!! Gucci Mane and DJ Drama: The Movie Part2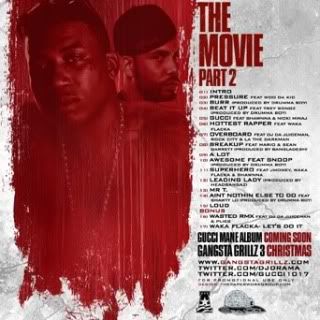 1. Intro
2. Pressure ft. Woo Da Kid
3. Burr
4. Beat it Up Ft. Trey Songz
5. Hottest Rapper ft. Waka Flacka
6. Gucci Ft Shawnna, Nicki Minaj
7. Overboard Ft Oj Da Juiceman, Rock City, La The Darkman
8. BreakUp Ft Mario, Sean Garrett
9. Alot
10. Awesome Ft Snoop Dogg
11. Superhero Ft JMoney, Waka Flacka, Shawnna
12. Leading Lady
13. Mr.T
14. Aint Nothing Else To Do ft. Shawty Lo
15.Loud
16. Wasted RMX Ft Oj Da Juiceman, Plies
17. Waka Flaka - Let's Do It
LISTEN:
Gucci Mane and DJ Drama: The Movie Part2
SITE:
http://www.guccimaneonline.com/
CAMEL JAY-Z DROPPED HIS FIRST SINGLE "Run This Town"
zSHARE - Kanye feat JAY z.mp3
Jay-Z - Rihanna | Kanye West- "Run This Town" - Roc4Life
DO YOU DIGG THIS OUTFIT ON AMBER ROSE?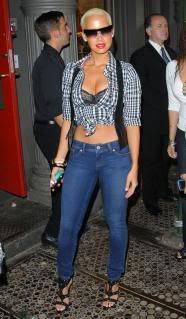 AND DON'T FORGET TO PRE-ORDER THE ALBUM "READY" BEFORE IT'S RELEASE DATE!!!
treysongz.com
LOOK OF THE DAY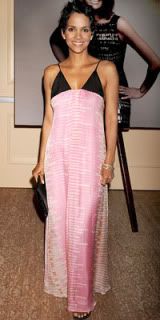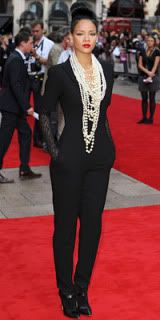 Halle Berry: WHAT SHE WORE- A simple clutch to the bodice of her striped maxidress.
Rihanna: WHAT SHE WORE- Pearls and long lace gloves to a short-sleeve jumpsuit from Alexander McQueen. (what do yll think of the hairstyle? diGG it Lose It!)
HAPPY BIRTHDAY TO JENNIFER LOPEZ, AT 40 SHE IS STILL SMOKIN' HOTTTT!!!
At midnight this morning, the singer-actress celebrated with husband Marc Anthony and the cast and crew of The Back-Up Plan on the flick's New York City set.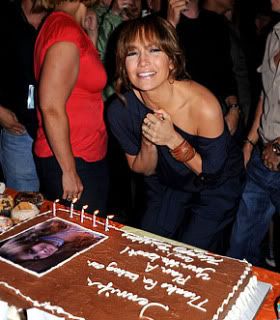 First Lady Michelle Obama has a new 'do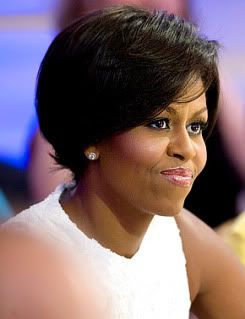 I Love it!!!
WHO WORE IT BEST???
Molly Simms VS Charlize Theron