Thandie Newton- WHAT SHE WORE: Newton cinched a mini coatdress with a wide obi belt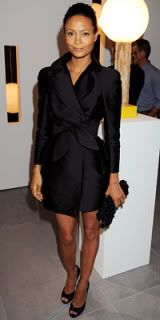 Madonna- WHAT SHE WORE: Madonna accessorized a slouchy white suit with a Louis Vuitton tote, a tweed fedora and Loree Rodkin jewelry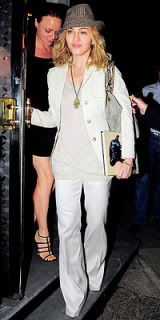 Ummmm, Brandy RAPPING'????
Check it!
I give her props!!!
Dr.Jays, the leading online retailer of street fashion presents "Summer Sensations 2009" with new artists that were chosen to model for DrJays.com.
The campaign features debut acts bringing the heat over the summer – Def Jam R&B artists Jeremih and Shonie, Cinematic Music Group/Epic rapper Nipsey Hussle, Jive Records' pop/R&B discovery Livvi Franc, Universal Republic's "moon man" David RUSH and today's most-talked about female hip-hop sensation, Nicki Minaj (So Icey/Mizay Entertainment).
"NICKI MINAJ"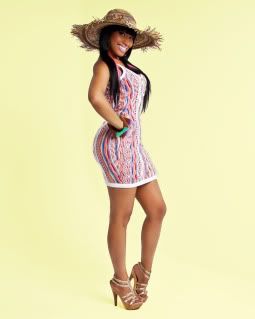 "JEREMIH"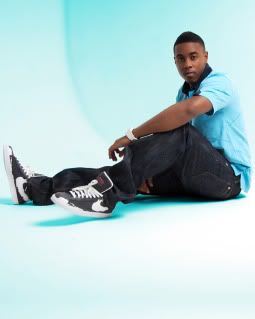 "DAVID RUSH"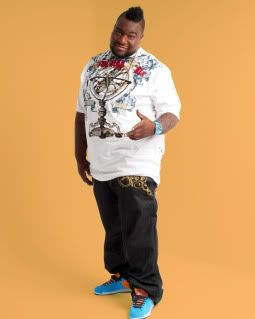 "SHONIE"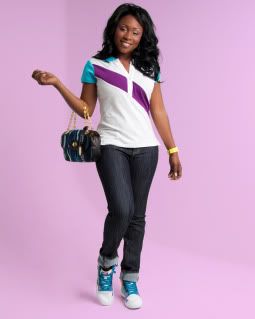 "NIPSEY HUSSLE"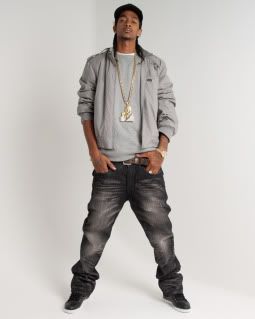 "LIVVI FRANC"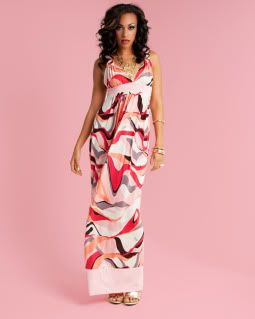 My song for the day//LISTEN:
Wale-Pretty Girls
CAT FIGHT?!!!Meowwww!
Former boyfriend, Alex Cortez is mad as hell at Terrell Carter and EXPOSED with pictures via twitter:smh
"Hell yeah i'm angry!…there are fucked up ppl out there no matter how nice they seem to be & it's their fault, ppl they harm are bitter!"
Terrell Carter also appeared in one of Tyler Perry's movies "Meet the Browns"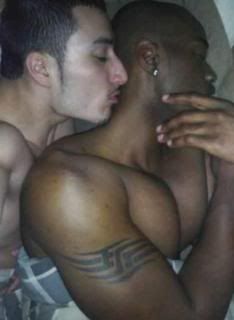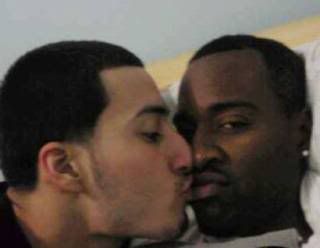 Can't stop! Won't stop!
Steve McNair's and his Jump Off Sahel Kazemi's DUI VDO...(I knew Heffah was crazy in the head!and to find out she killed him while he was sleeping)
Well I love me some Mario!
but I'm not feein' the Bald Head look...I miss the waves!
Mario's new video for "Break Up" featuring Gucci Mane and Sean Garrett was filmed in Baltimore and directed by Chris Robinson.
So yesterday, everyone was talkin' about Bey's nu VDO "Sweet Dreams".
I had to check it out...LOving it!!!! xoxo
Hayden Panettiere: WHAT SHE WORE- blush-pink Elizabeth and James minidress with a violet Nancy Gonzalez bag, Joan Hornig earrings and Giuseppe Zanotti booties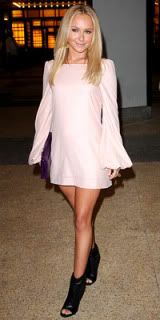 I LOVE THIS!!!The booties are FLY!
Thandie Newton: WHAT SHE WORE- A textured chiffon Calvin Klein Collection dress with lace-up sandals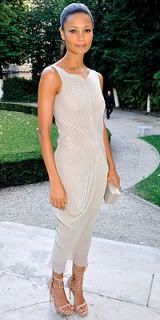 Reese Witherspoon: WHAT SHE WORE- Witherspoon belted a simple cobalt tunic and added peep-toe sandals and a leather satchel