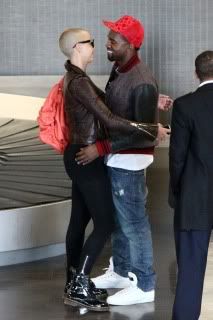 Kanye West and his girlfriend of just a few months have called it quits... that's what they say or maybe her 15min of fame is up?! idk but for sure I think they will remain good friends and off/on 'lationship...
According to Hollyscoop.com, West's rep finally confirmed to the NY Daily News that the couple split. "They are no longer a couple," said the rep.
"I like to eat p*ssy more than anything," Amber told Angela Yee during an interview right before she started dating Kanye.
And not to mention, Usher and his wife Tameka Foster have reportedly called it quits.
"The Grammy winner has been living apart from his wife for nearly a year after almost two years of marriage," an insider tells In Touch.
Now back to 'Ye: a Tour coming near you?! Correct! Him & Lady Gaga going on tour together.
Kanye was a guest on The View this afternoon where he dished on his summer plans.
He said, "Me and Lady GaGa are going on tour now. She's talented and she's so incredible that she's not an opening act, we're doing our show together."
Rihanna Boo'd Up With Drake????
Drake said they were just making music together a couple weeks ago but new pictures and tell us a different story. Rihanna was spotted with Drake last night at the Black Eyed Peas album release party in New York at club Griffin.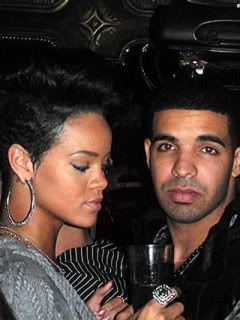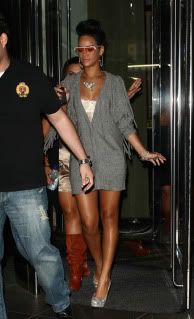 Who knows what to believe...