Number One - R. Kelly Feat. Keri Hilson
Did yll hear actor-dancer Columbus Short will release his album... brotha is Fine and talented!!! The name of the album is Act One.
Khloe Kardashian, shopping in Florida with her big sis Kourtney for their new E! reality show, "Kourtney and Khloe Take Miami."
Did yll hear?!!! Beyonce's father is not trying to let Letoya perform on the BET '09Awards: DUDE needs to stop hating!!! I'm glad he's no longer Kelly Rowland's manager...
Digg this:
"we want to see @LeToyaLuckett perform at the 2009 BET Awards (and btw she's gotta be on the MAIN SHOW. NOT some pre-show/redcarpet). We want to see a performance of her new hot song "She Ain't Got (Shit On Me)" and "Not Anymore" #letoya "
Please support your girl and sign the Petition | CLICK HERE |
Dont Need You - LeToya Luckett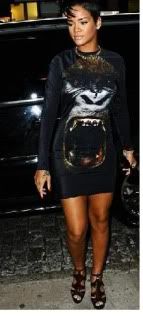 And of course here is your girl Rih Rih...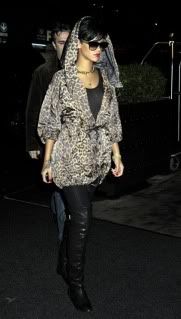 Rihanna – "Te Amo" is a brand new song from Rihanna "leaked".The track was written by James Fauntleroy and tells the story of a girl who is trying to let another woman know that she loves her as a friend but she is not a lesbian.
I'm loving this new track- it's sexy!
LISTEN:
Rihanna - Te Amo | Audio |
LISTEN:
Gucci Mane ft. Juvenile - Trigger Play | Audio |
Its FRESSSSHHH FRIDAY!!!
LOL:-) - Trey Songz feat. Gucci Mane & Soulja Boy
Invented Sex - Trey Songz feat. Drake