Well Yll heard that Amerie is coming out with her album pretty soon and here is another song that got "leaked"...Tell Me U Love Me - Amerie
Tell Me U Love Me - Amerie
I'm a Drizzy Drake Fan and was wondering why no Major Label signed him yet??? Is it cuz he's more successful in Mainstream?or because he's Canadian?I like his music material and character- From actor turned rapper/singer/songwriter
This article is written by Infamous O via XXL.COM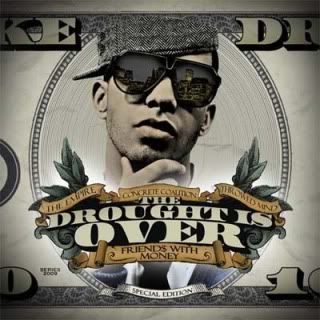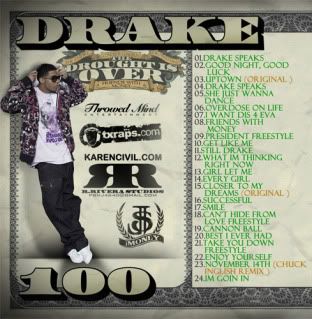 The Mountie MC is as clever as they come in the game today. Saying ish like, "I dare one of these niggas to say I'm not insane/pick a road cause where you driving it's not a lane/and rest in peace to Pimp C, life is not a game/takin' over the world, no pinky just a lot of braaaiin" on "Overdose On Life." He even held his own on the Lil Wayne featured "I Want Dis 4 Eva" where he simply stated, "I don't think you'll ever find a nigga like me/never L-I-E/I got everything I tell 'em I got/young nigga showboat like I'm selling a Yacht!" Cooler than the other side of the pillow ish right there is what that is.
But the downside to his cleverness is when he tries to go the pop route with his music and makes—in my opinion—trash music like "Every Girl," "Get It Like Me" and "She Just Wanna Dance," But I'm sure birds like Paris Hilton (the target audience for joints like this) will say the aforementioned tracks are "hot" and go on to dance like "niggers" to it. Sidenote: why wasn't Paris Hilton ever beaten up for making that "we're dancing like two niggers" remark? Maybe she should've dated Chris Brown to see what was really good. But then again had Chris beaten her up, he would've gotten the chair by now…
When Drake is straight rhyming or freestyling like he did on "Closer To My Dreams," "Still Drake" or his "Presidents" Freestyle where he rhymed over Jigga's "Dead Presidents" beat, son is no joke like Kramer at the Laugh Factory (yet another person who made racial remarks and went unscathed). His style is versatile enough for him to make a complete hip-hop album filled with songs that have substance over a variety of rhythmic sounds. He's that good, but he has a tendency to experiment a little too much with his sound and that's where he loses me. "Girl Let Me" is a prime example of when he feels a little too Kanye-ish with his. It seems like everyone nowadays wants to be an "artist" and not an straight MC.
Have a good and safe weekend, y'all. Stay up and stay strapped both ways. Uno- The Infamous O
Shoe of the Day:
My song for the Day: New single from Lyfe Jennings "Haters"
Haters - Lyfe Jennings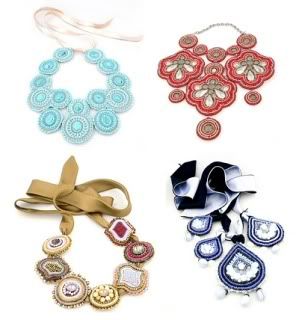 GRAPHIC/STATEMENT NECKLACE MAKES A BOLD STATEMENT
Yellow Accessories: While purple was hottest color of Fall 2008, yellow took over for 2009
Look for headbands, hair clips, pins, barrettes and other hair accessories will add sophistication
Scarfs are still in: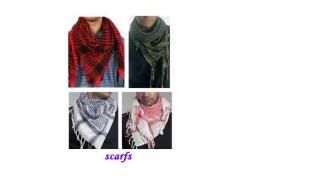 Swimwear: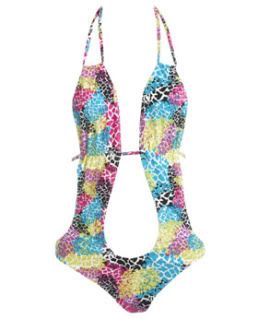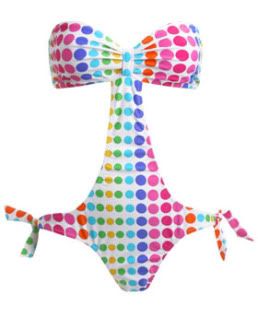 Ri Ri totally rocks this simple look:
Spring white sweater and faded jeans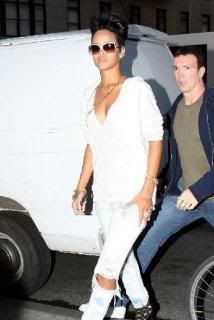 I Love Rihanna but I'm not feelin' this mo'hawk look...
IDK yll whatcha think?!?
I love the light make-up on Kim K.
TOO Pretty